On April 19th, the first phase of the 133rd Canton Fair ended successfully. After three years of the epidemic, this year's Canton Fair has fully restored offline exhibitions, with exhibition areas and the number of participating companies reaching historic highs. The venue was packed with visitors, with purchasers and suppliers from over 220 countries and regions.
In 2023, fan factory UnitedStar continues to keep pace with industry innovation, continuously researching and developing, producing intelligent products that meet market demands and are more competitive, including various types of fans and outdoor air conditioners. UnitedStar seized the opportunity of the offline Canton Fair to enable customers to directly experience and feel our new products, hoping to further expand global markets.
As a participating company, fan manufacturer UnitedStar showcased multiple green and low-carbon products to global customers from all angles through this "window" of the Canton Fair, telling the "UnitedStar" story to the world and demonstrating the efforts UnitedStar has made in innovative environmental causes, promoting the further development of China's foreign trade.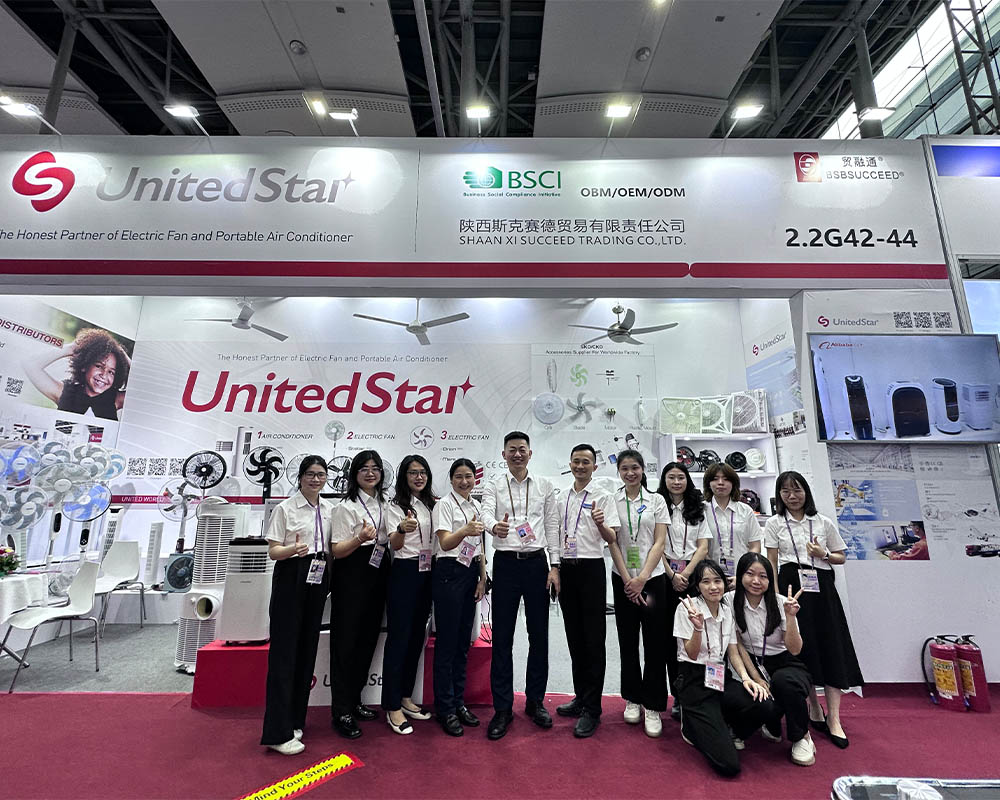 Our environmental home appliances such as outdoor fans, outdoor air conditioners, were well received by global customers at the Canton Fair, with customers from various countries around the world constantly inquiring about prices, and we also received many accurate inquiries.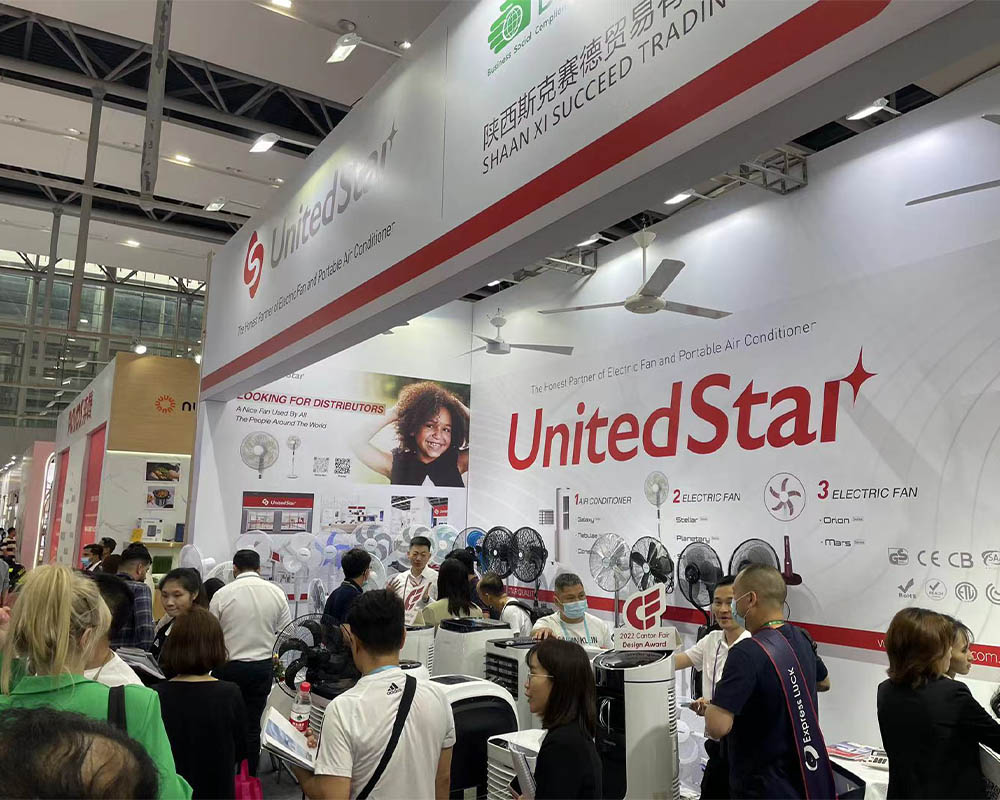 Although the first phase of the 133rd Canton Fair has ended, we will not stop our efforts. In the future, we will develop more new products, further improve product quality, and bring more cost-effective products to global customers.
We look forward to the next Canton Fair!
Fan manufacturer UnitedStar
Fan manufacturer UnitedStar offer a wide range of  fan styles and sizes for your home and business. You can find  fans for sale in stores everywhere, but if you're shopping around for a good deal, check out fan factory UnitedStar first. You'll save money and get great deals on rechargeable fans for sale.
As an industry leader, fan manufacturer UnitedStar has a strong production capacity of more than 16000 fans per day. Our factory covers an area of 47200m² with BSCI and ISO9001. The Annual output exceeds 10 million units.
Every year our products enjoy a good reputation all over China and are exported to every corner of the world. We believe that it is because we insist on quality first, making sure that all of our products meet international standards. China electric fan factory UnitedStar also provides customized service for customers who want their own brand or logo on their fans. If you need any help with choosing a suitable product or have any questions about us, please feel free to contact us at any time and we will try our best to assist you. Please be assured that your inquiry will be replied to within 24 hours.